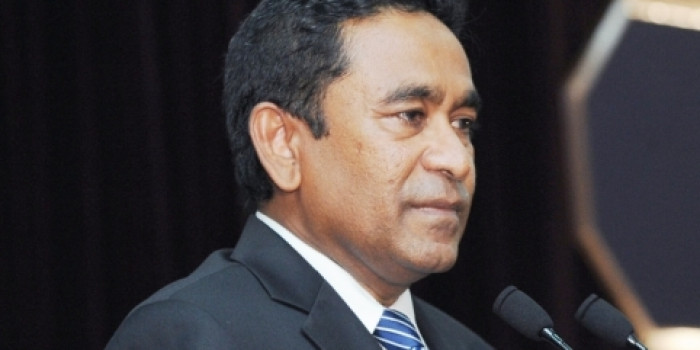 President of Maldives condemns Israeli aggression in Palestine
President of Maldives condemns Israeli aggression in Palestine
Estimated time to read the article : 1 min, 24 secs


President of Maldives, Abdulla Yameen Abdul Gayoom has condemned the continued Israeli aggression and the gross violation of human rights in the Occupied Palestinian Territory. The President describes the aggressions as a deliberate massacre of innocent civilians by Israel.

The President notes that Maldivians empathize with the suffering that our Palestinian brothers and sisters are enduring during the holy month of Ramadan.

President Yameen calls on Israel to bring an immediate end to the airstrikes; an end the incursions; and end to the degrading and inhuman treatment of the Palestinians. The President also calls Israel to start recognising and respecting Palestinian rights, particularly the fundamental human rights of the Palestinian people.

The President urges Israel to lift the blockade; to dismantle the wall, and the illegal settlement;
and to return to the negotiation table. It is only through negotiations that a conducive environment could be created where both Palestine and Israel could live side by side in peace.