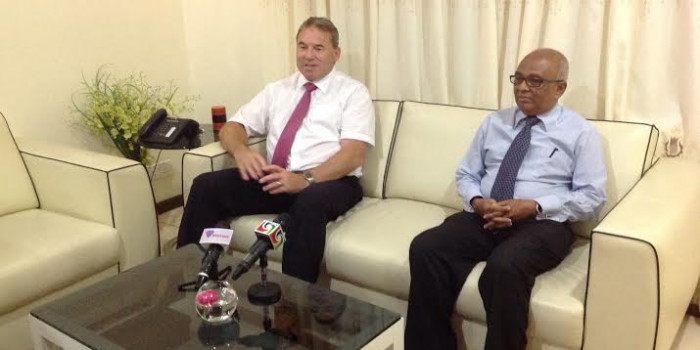 Thazmeel Abduh Samad the media coordinator of Home Ministry arrested
Thazmeel Abduh Samad the media coordinator of Home Ministry arrested
Estimated time to read the article : 0 min, 42 secs
Thazmeel Abduh Samad the media coordinator of Home Ministry has been arrested.

According to sources he was arrested late last night. However Police did not reveal the reason of his arrest.

After the state of emergency was announced on 5th February, the police have arrested many people, for allegedly trying to overthrow the government. Those who were arrested include former President Maumoon, Chief Justice Abdullah Saeed, Justice Ali Hameed, some members of the military, police and some parliament members as well.