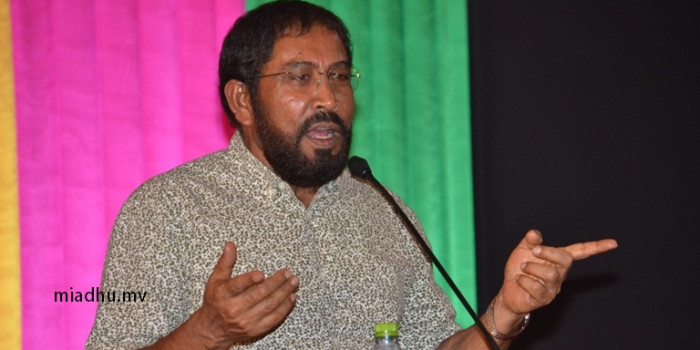 If I want to run in Presidential elections, will get that chance : Qasim Ibrahim
If I want to run in Presidential elections, will get that chance : Qasim Ibrahim
Estimated time to read the article : 1 min, 57 secs
Jumhooree Party (JP) Leader Qasim Ibrahim have stated that if he wanted to run in presidential elections, he will get that chance and that there will not be a time where he will not get that chance.


Speaking to Vmedia, Qasim said that even Jumuhoory Party has the chance to name their candidate for the elections and that the constitution is very clear on this.


Qasim said that at the moment the opposition parties are trying to come up with a single candidate and that work is going on. He said that no matter how afraid some people are of that, it will be successful with the will of Allah.


"There will not be a time where I wouldn't have a chance. If I want to contest I can contest. The constitution of the Maldives is very clear. Our party JP will also get the chance. Now we are working to come up with a single candidate by the opposition parties" said Qasim.


He further said that he remains steadfast in the reform work and that he is doing it for the sake of the nation and the people. Qasim said that, a stable and a just society needs to be established
"If it is something that will benefit the citizens of Maldives, even I will benefit from it" said Qasim.