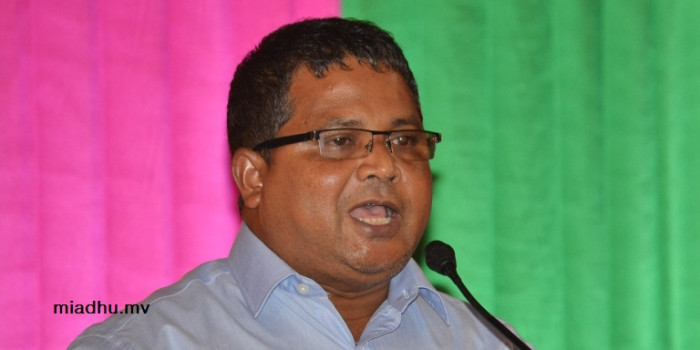 Elections will be held by the Elections Commission – nothing to talk about with the government : Dr.Hussain Rasheed
Elections will be held by the Elections Commission – nothing to talk about with the government : Dr.Hussain Rasheed
Estimated time to read the article : 1 min, 36 secs
Deputy Leader of JP, Dr.Hussein Rasheed have said that it is the Elections Commissions which organizes the elections and hence the opposition parties does not have to meet and talk with the government regarding elections.

Speaking at a press conference held by the opposition today at M.Kunooz Dr.Hussein said that the biggest concern of the opposition is the meddling of the judiciary by the government. He said that however the government denies doing it. Dr.Hussein also said that whenever the opposition talks of freeing the political prisoners government shifts the blame on the parliament.

Furthermore, Dr.Hussein said that the government is trying to create a rift between the opposition leaders but that it will not be successful. He said that the government says that they are sincere but it seems that they do not even listen to what the opposition is saying because all letters sent by the government has the same phrasing.

Dr.Hussein said that the opposition has publicized their proposal to the whole world in form of an open letter and that the whole world has accepted it.