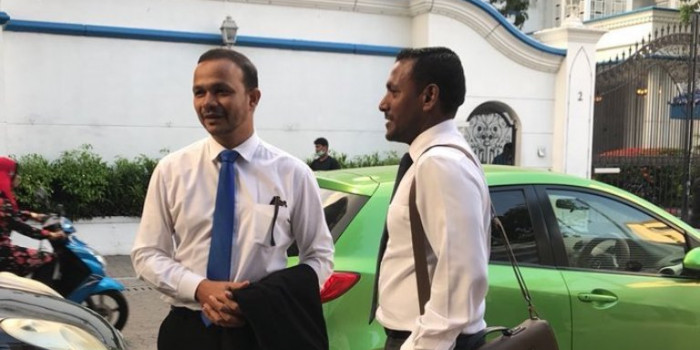 MP Ali Hussein suspended from practicing law
MP Ali Hussein suspended from practicing law
Estimated time to read the article : 0 min, 58 secs
MP Ali Hussein who has been saying that the verdict issued on 1st February should be implemented, has been suspended.

According to Department of Judicial Administration, Ali Hussein was suspended because he is being investigated for contempt of court and hence he will be under suspension till the investigation is over.

Ali Hussein has been saying that the Supreme Court bench should have an odd number of judges including the Chief Justice.

Due to views expressed on RajjeTV, Ali Hussein and Hussen Shameem were summoned to the Supreme Court and a statement was taken from them. Hussein Shameem has also been suspended and he got suspended regarding a police investigation.