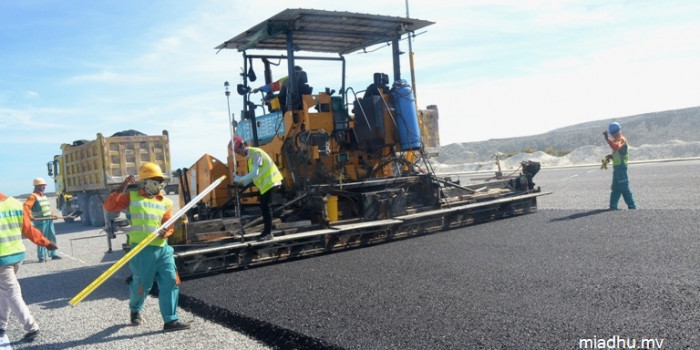 Asphalt work of the second runway of VIA begins
Asphalt work of the second runway of VIA begins
Estimated time to read the article : 1 min, 7 secs
Asphalt work of the second runway of Velana International Airport has begun today.

The MD of MACL, Adhil Moosa said that this is the base layer and that two more layers will be applied. He said that the first layer will be completed within a month if the weather is good.

Adhil said that once this run way is completed, the current runway will be used as a taxiway and the development work of the runway is going on as planned.

"The work of east apron and cargo terminal is going on now. The development of the new cargo terminal will also begin in 3-4 weeks. The work of the new seaplane base is also going on. The foundation work of the hanger has also been finished" said Adhil.