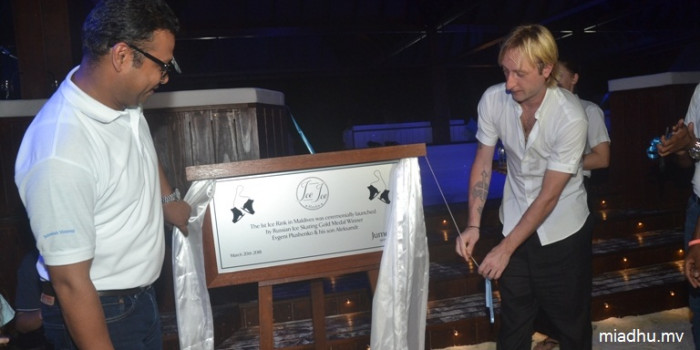 First ice skating rink of the Maldives opened at Jumeirah Vittaveli
First ice skating rink of the Maldives opened at Jumeirah Vittaveli
Estimated time to read the article : 1 min, 27 secs
First ice skating rink of the Maldives has been opened at Jumeirah Vittaveli. The rink was officially opened by the General Manger of Jumeirah Vittavei Amith Majumdhar.

The GM of the resort said that he hopes this will benefit the tourism industry of the Maldives. Speaking to the press, he said that it was an honor for the resort to be the first to introduce such a facility to Maldives. He said that they started it as a small project but soon it expanded and now the rink will have all facilities of an ice rink.

"There will be trainers at our ice rink. Also all safety equipment will also be available at the rink" said Amith.

At present the rink can only be used by guests at the resort. Kids as young as 3 can use the rink and kids aged between 3 to 8 should be accompanied by a parent. Those above the age of 8 can skate alone but staffs of Jumeirah will assist if needed according to Amith.