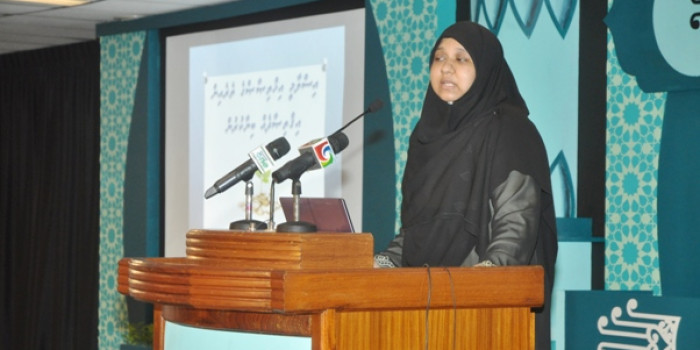 We can bring an end to bank interests if all work together- Dr. Muneeza
We can bring an end to bank interests if all work together- Dr. Muneeza
Estimated time to read the article : 1 min, 46 secs
Deputy Minister of Ministry of Islamic Affairs, Dr. Aishath Muneeza has said that bank interest can be brought an end to if all work together.

Dr. Muneeza made this remark speaking at last night's session of the Ramadan Ihya nights program held by the Ministry of Islamic Affairs at the Islamic Center. She said that the most important thing is to make the people aware about the reality of bank interests.

She said that if the people are made aware of Islamic economy then all will work together to build such a system in the society.

"The problem is many of us do not know. So we do not know to take this step. So the first thing is make the people aware," she said.

Dr. Muneeza said that alternatives to bank interests that will bring an end to it should be introduced. In this regard she noted the alternatives now introduced such as Amana Takaful and Islamic Banking.

She also underscored the importance of establishing an Islamic Finance Center in the Maldives.

"Our goal is to make Maldives a leader in Islamic Banking in this SAARC region. We want to establish an Islamic Finance Center for this," he said.