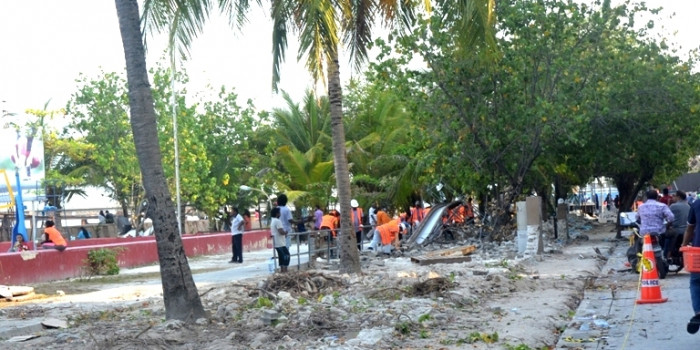 Worrying that trees are being cut down despite the high prevalence rate of respiratory diseases : Male' City Council
Worrying that trees are being cut down despite the high prevalence rate of respiratory diseases : Male' City Council
Estimated time to read the article : 1 min, 17 secs
Male' City Council have stated that it is worrying that trees are being cut down despite the high prevalence rate of respiratory diseases caused by air pollution.

Speaking to the press, the deputy Mayor of Male', Shamaau Shareef said that the records of IGMH shows that respiratory diseases have increased due to pollution and that it is increasing year by year.

He said that the city council also supports developing the ring road of Male' but the large trees in this area should be taken into consideration.

Shamaau said that households in Male' does not have any space to grow trees. "The only space we have is in public spaces and when these trees are cut it will take years to grow trees there. So even if the government has the authority the best way is to hold discussions with relevant stakeholders before doing things like this" said Shamaau.