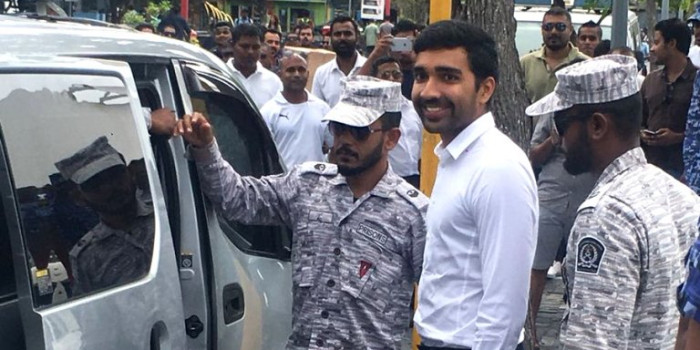 Siyad's hearing cancelled after the judge was changed without notice
Siyad's hearing cancelled after the judge was changed without notice
Estimated time to read the article : 1 min, 15 secs
The hearing of Ibrahim Siyad Qasim which was to be held today at the Criminal Court has been cancelled because the judge assigned to the case was changed in the last minute without any notice.

Lawyer Hisaan Hussein said that today's hearing was a preliminary hearing and the new judge noted that the judge has been changed and after noting that, the hearing for today was cancelled.

Hisaan said that if the judge of a case is to be changed a special procedure needs to be followed and the judge should inform both the defendant and the prosecution. However since this was not followed they brought it up at today's hearing.

The judge also accepted that this was a problem and decided to cancel today's hearing. Siyad's lawyers keep saying that since he was arrested on 6th February all action taken against him are unlawful.