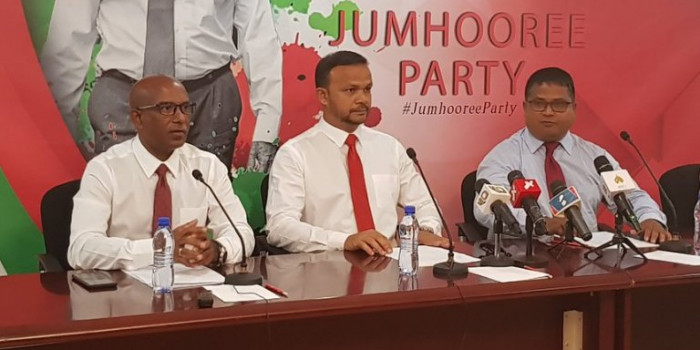 There jails in Maldives are more dangerous than the torture camps of Nazi Germany : Ali Hussein
There jails in Maldives are more dangerous than the torture camps of Nazi Germany : Ali Hussein
Estimated time to read the article : 1 min, 26 secs
MP Ali Hussein have said that the jails in Maldives are more dangerous than the torture camps of Nazi Germany.

Speaking to the press at M.Kunoz Ali Hussein said that the laws of Maldives and international conventions state how prisoners should be treated, but such rights are not ensured in Maldivian torture camps.

Ali Hussein said that the Nazi tortured Jews who were of a different ethnic background but in Maldives, they are torturing Maldivians who are from the same ethnic and religious background.

He said that a detained person should only be restricted from free movement and interaction with others. "Detained people should get all other rights. They should get clean water and the right to rest. They should be able to exercise and read books" said Ali Hussein.

Ali Hussein noted that people incarcerated in the Maldives do not get many rights and said that even if one person is being oppressed it is the whole humankind which is being oppressed.