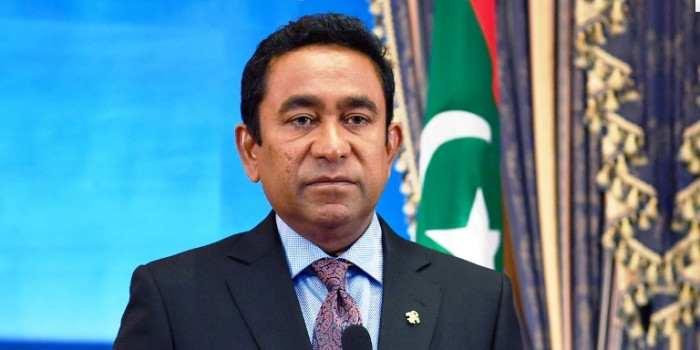 Head of the state is the president – not judiciary and the opposition : President Yameen
Head of the state is the president – not judiciary and the opposition : President Yameen
Estimated time to read the article : 1 min, 29 secs
President Yameen have said that the head of state is the president and that it is not the judiciary and the opposition parties.

Speaking at the ceremony held tonight to mark the 85th anniversary of Maldives Police Service, the president said that no opposition leaders have taken any legal oath.

He said that protests should not be held every day and that the government will not give that chance. He said that the responsibility of the police is not only preventing protests but they have higher responsibilities. In addition he said that any attack that is aimed at weakening the police force is an attack to weaken the rule of law. He said that hence the police should be on alert always.

Furthermore, he questioned whether the price of Maldives is 38 million Rufiyaa or 2 million Rufiyaa. He also noted that the institution of police has been influenced by bribery.

The president requested police officers to think about the nation and not to hurt anyone. He advised police officers to be just.