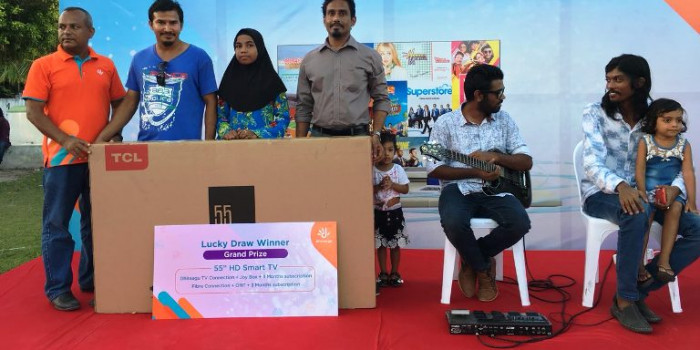 Dhiraagu high speed fiber internet and Dhiraagu TV introduced to Thinadhoo
Dhiraagu high speed fiber internet and Dhiraagu TV introduced to Thinadhoo
Estimated time to read the article : 0 min, 41 secs
Dhiraagu has introduced Dhiraagu high speed fiber internet and Dhiraagu TV to Gdh.Thinadhoo.

A ceremony was held in Thinadhoo to officially launch these services. A lucky draw was taken among the attendees of the ceremony. One person was given a 55 inch TV and a 3 month internet and TV package for free.

In addition 4 others were awarded with free TV subscription and internet for three months. Furthermore, performances by famous singer Shalabi was seen during the ceremony.