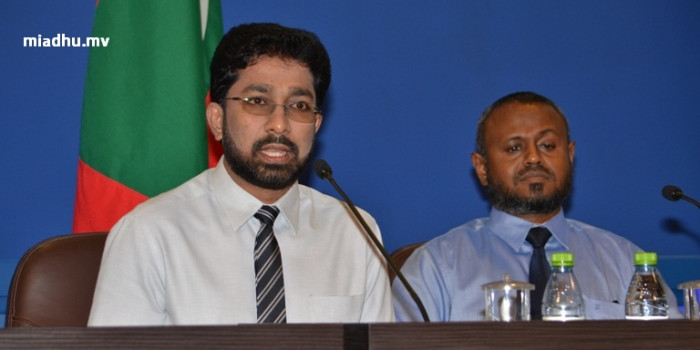 We have completed investigations of cases that sums up to 3 billion Rufiyaa : Azleen
We have completed investigations of cases that sums up to 3 billion Rufiyaa : Azleen
Estimated time to read the article : 1 min, 28 secs
President of the National Assets Recovery Commission, and Home Minister Ahmed Azleen have said that the commission has completed cases involving up to 3 billion Rufiyaa out of the 29.7 billion Rufiyaa that is owed to the state by different groups.

He said that they are investigating the remaining cases as well. Azleen said that they have sent civil cases to the civil court and criminal cases have been sent to the PG. Azleen said that some of the cases are 20 years old and that they believe that some of the money from these cases might be abroad and hence are working with the World Bank to retrieve it.

He said that even now they recovered some amount and are working to recover more. He said that the cases are being investigated by relevant authorities such as ACC. Azleen further said that the current government is not corrupt.

Even though the commission was made for one year, the President has extended the term of the commission up to November 2018 according to Azleen.