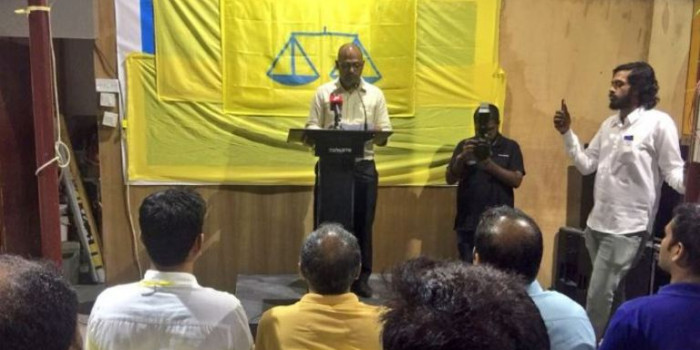 MDP announces the preliminary results of the party's internal election
MDP announces the preliminary results of the party's internal election
Estimated time to read the article : 0 min, 36 secs
MDP has announced the preliminary results of the party's internal election.

The results show that former President Nasheed has won the election. He is also the only candidate who contested in the election.

Since he was the only candidate, yesterday's vote was a referendum. A total of 43922 people voted yes for Nasheed and only 14 people voted no. Meanwhile 75 votes were invalid. Hence 98.8 percent of the votes were for Nasheed.