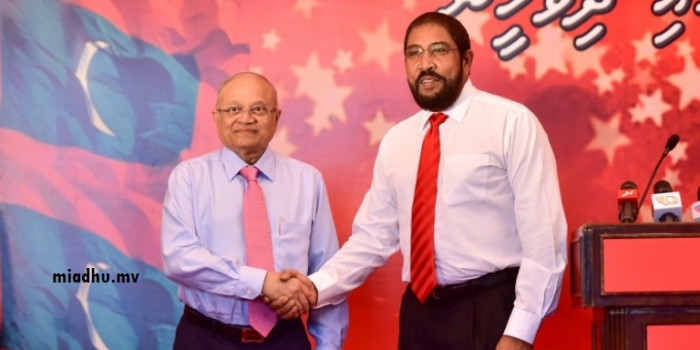 The sentences on 4 out of 5 former presidents, show the extent of the reform work that needs to be done : Qasim
The sentences on 4 out of 5 former presidents, show the extent of the reform work that needs to be done : Qasim
Estimated time to read the article : 0 min, 50 secs
Leader of JP Qasim Ibrahim have said that today is a very sad day because former President Maumoon Abdul Gayyoom, Chief Justice Abdullah Saeed and Justice Ali Hameed were sentenced to jail. In addition he said that the sentences on 4 out of 5 former presidents show the extent of the reform work that needs to be done.


He tweeted saying that this needs to be changed.


Qasim Ibrahim is one of the many people that has been persecuted by the current government. He is a harsh critic of President Yameen and vowed to work for reform.