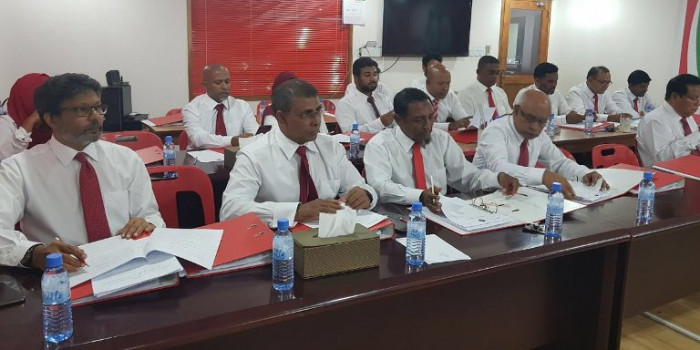 JP to vote on running mate nomination on 13th July
JP to vote on running mate nomination on 13th July
Estimated time to read the article : 1 min, 0 secs
Jumhoory Party has decided to vote on running mate nomination on 13th July. Previously it was scheduled to be held on 14th July.

In a council meeting held on Monday night the decision was changed based on a motion submitted by Ali Waheed the president of the party. All the 34 members who took part in the vote, voted in favor of changing the date.

The deputy leader of JP, Dr.Hussein said that according to the by laws of the party, the quickest they can make a decision on the matter will be on 13th July.

PG members of MDP has congratulated Faisal Naseem thinking that he will be the running mate nominated by JP.