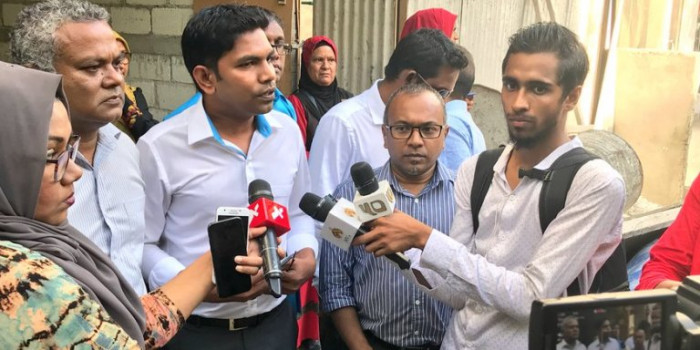 Not being able to campaign is a reason why EU should take action against Maldives : Hassan Latheef
Not being able to campaign is a reason why EU should take action against Maldives : Hassan Latheef
Estimated time to read the article : 1 min, 11 secs
Chairperson of MDP, Hassan Latheef have said that what happened in Hulhumale' today shows that there is no freedom to campaign in Maldives and that is a reason why EU should take action against Maldives.

Hassan Latheef said that the whole world knows the situation of Maldives and hence international community will take action to ensure a free and fair election in the Maldives. He said that they have been saying that the opposition candidate does not have the freedom to campaign because they knew that such action will happen. He said that the international community is also planning to take action against Maldives because they know that these things will happen.

Hassan Latheef made these statements after a group attempted to attack opposition candidate Ibrahim Mohamed Solih while he was on a campaign trip to Hulhumale today.