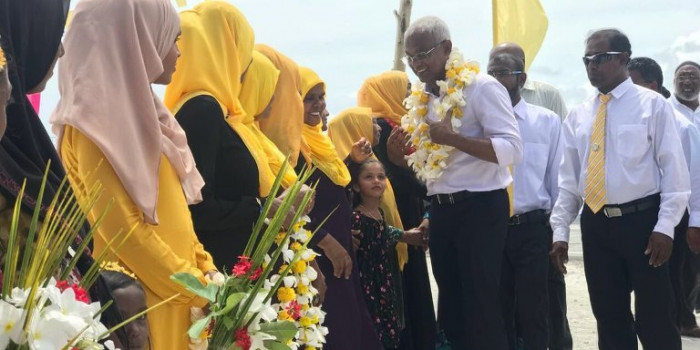 Some islanders want to change the regime and get justice before asking for anything else : Ibu
Some islanders want to change the regime and get justice before asking for anything else : Ibu
Estimated time to read the article : 1 min, 9 secs
Opposition candidate for the upcoming presidential election, Ibrahim Mohamed Solih said that some islanders want to change the regime and get justice before asking for anything else.

Speaking at Laamu Gan, he said that when he spoke with the president of L Mundoo council, he said that they want to make any requests after changing the regime. He said that, it is how all Maldivians are thinking now.

Ibu said that, it takes years to solve a business dispute through the court and hence large sums of money are frozen in this period. He said that the economic development is halted due to this.

In addition he said that the biggest problem in Maldives is hopelessness in the judiciary and that this was worrying. He said that he will reform the judiciary.