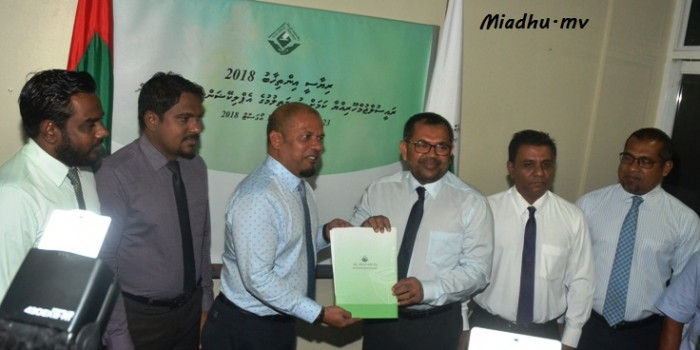 President Yameen submits application form to the EC
President Yameen submits application form to the EC
Estimated time to read the article : 1 min, 7 secs
President Yameen, the presidential candidate of ruling party PPM, has submitted the application form to contest in the upcoming presidential elections.

Vice President of PPM, Moosa Zameer submitted the application form to the Elections Commission on behalf of the president. President Yameen's running mate is the Chancellor of Islamic University Dr.Shaheem Ali Saeed. Dr.Shaheem joined PPM in a recent function held by PPM to officially award the party ticket to President Yameen.

President Yameen is on a campaign trip to GA Atoll at the moment. Moosa Zameer said that they did not hold a special ceremony to handover the application form because today is a working day.

The first person to submit application form this year was Ibrahim Mohammed Solih the opposition candidate in this year's election.