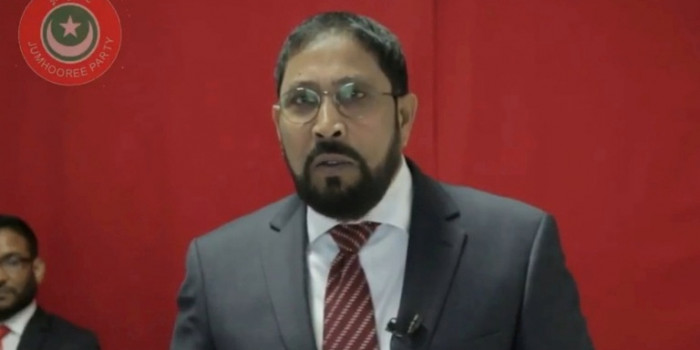 If Yameen wins, the people will become slaves : Qasim Ibrahim
If Yameen wins, the people will become slaves : Qasim Ibrahim
Estimated time to read the article : 1 min, 33 secs
Founder of JP, Qasim Ibrahim have said that if President Yameen wins, the people of Maldives will become slaves.

Speaking to the people of Dhangethi, Qasim said that the people should vote keeping the best interest of the nation in mind. He said that President Yameen has curtailed many rights and that no one is getting justice.

In addition Qasim said that it was President Maumoon who worked the hardest in 2013, for President Yameen. He said that President Maumoon and his family were jailed as a 'reward'. He said that it was Qasim who helped the most after Maumoon, but even he was jailed and his family is being harassed.

Qasim said that JP has always been close to the people of Dhangethi and thanked the people of Dhangethi. He requested the people of Dhangethi to vote for Ibu Solih.

Qasim was sentenced while he was admitted at hospital. His lawyers were not present at the hearing either. Qasim's lawyers appealed the case at high court however, the high court did not conduct a single hearing of the case.