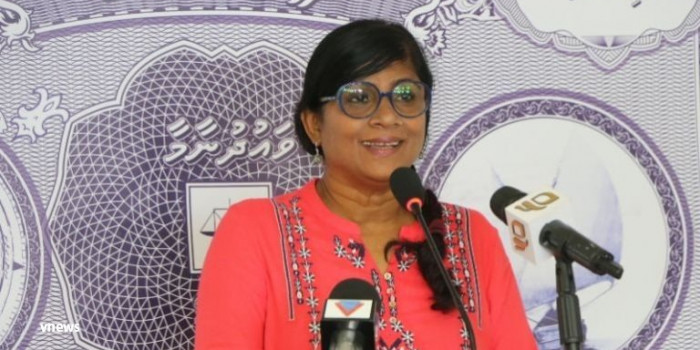 Three main pledge of Ibu is to eradicate theft, corruption and oppression : Mariya
Three main pledge of Ibu is to eradicate theft, corruption and oppression : Mariya
Estimated time to read the article : 0 min, 42 secs
Spokesperson of opposition presidential candidate, Ibu Solih said that the three main pledges of Ibu are eradicating theft, corruption and oppression.

Mariya said that Ibu is pledging based on the needs of the people. She said that even though President Yameen said that corruption cannot be eradicated completely, the coalition government will do it.

In addition she said that once corruption and theft is eradicated, the way for justice will be paved and the current oppressive system will not be there.