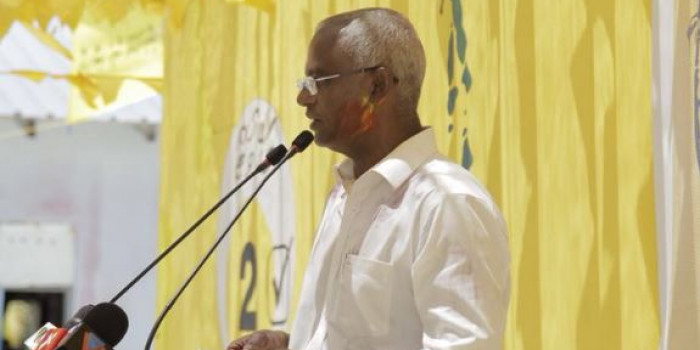 Coalition will be maintained in my government : Ibu
Coalition will be maintained in my government : Ibu
Estimated time to read the article : 0 min, 36 secs
MDP's presidential candidate, Ibrahim Mohammed Solih have said that the coalition will be maintained in his government.

Speaking to the people of R.Hulhudhuhfaaru, he said that he will work with all coalition partners in his government.
"I am forming a government of the people. This is not just one person's government. This is what the country needs. With the will of Allah this government will remain" said Ibu.