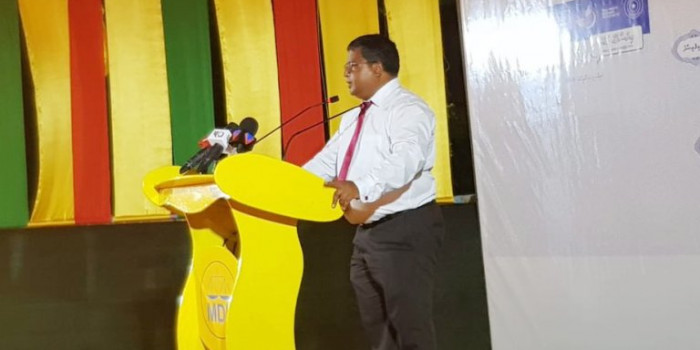 It is not Yameen and Ibu who are contesting – It is the people vs Yameen : Dr.Hussein
It is not Yameen and Ibu who are contesting – It is the people vs Yameen : Dr.Hussein
Estimated time to read the article : 1 min, 18 secs
Deputy leader of JP Dr.Hussain Rasheed Hassan have stated that it is not Ibu vs Yameen who are contesting in this year's election but it is the people versus Yameen in this year's election.

Speaking at Raa Atoll Dhuvaafaru, Dr.Hussain said that the opposition will get the same amount of support they got from R.Dhuvaafaru from any island of the Maldives. Dr.Hussain said that this year's election will be very different. He said that this will be a test where the people will decide whether they want to tolerate President Yameen's oppression, corrupt and theft from the people's money or whether they will stop it.

Dr.Hussain said that since the beginning the Elections Commission has been influencing the election. He said that at first, they tried to influence the votes of people with disabilities and then they tried to influence with the vote of resort workers.