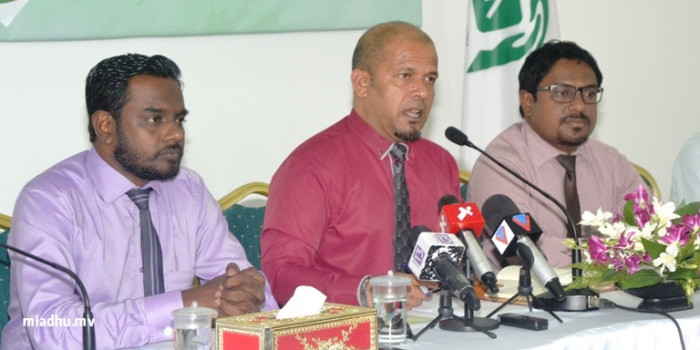 Voters list might have leaked: Elections
Voters list might have leaked: Elections
Estimated time to read the article : 1 min, 4 secs
Elections Commission have stated that some information of the re-registration forms might have been leaked. Speaking to the press, the president of EC said that it is a huge problem that some information got leaked and he is investigating the case.

Shareef said that even though some people are making phone calls based on the information, it wont change the results of the votes. The opposition said that President Yameen's campaign office received all the information regarding the re-registration forms and that they are calling various people. They say that it is a huge crime that one candidate got access to this information.

Shareef said that they have announced the voters re-registry today and everyone has the chance to check it and verify it.