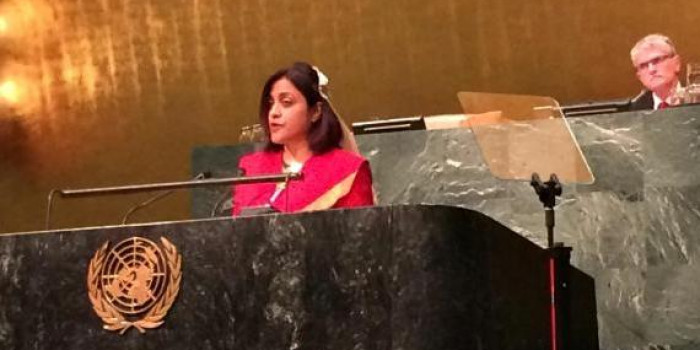 Ibu should not be prevented from visiting Kolamaafushi just because President Yameen lacks support from that island : Hisan
Ibu should not be prevented from visiting Kolamaafushi just because President Yameen lacks support from that island : Hisan
Estimated time to read the article : 1 min, 4 secs
Opposition candidate, Ibrahim Mohammed Solih's election agent, Hisaan Hussein have that that Ibu should not be prevented from visiting Kolamaafushi just because President Yameen lacks support from that island.

Speaking at a rally held by the opposition coalition last night in B.Dharavandhoo, she said that Ibu's campaign team will decide where he will visit and that the police should not have any role in it.

"His security is a responsibility of MNDF. The police cannot ask to visit or not to visit any island" said Hisaan Hussein.

Meanwhile, the police has arrested 18 MDP members and the court has remanded them for 15 days. MDP stated that they are concerned because only MDP activists were arrested after a clash between MDP and PPM members.