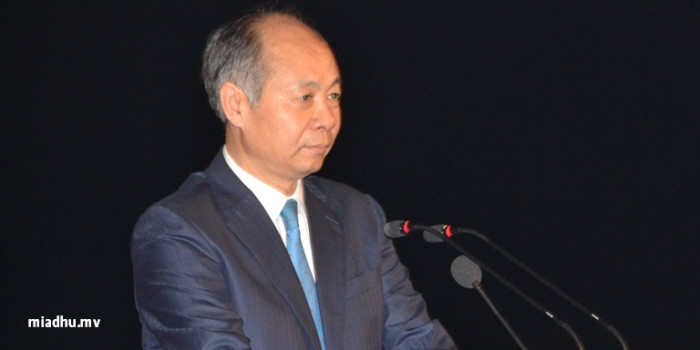 China will always respect the independence and sovereignty of Maldives : Representative of Chinese President
China will always respect the independence and sovereignty of Maldives : Representative of Chinese President
Estimated time to read the article : 0 min, 57 secs
Wang Xiaotao a representative of Chinese President have said that China will always respect the independence and sovereignty of Maldives.

Speaking at the ceremony held to officially unveil the China-Maldives Friendship Bridge, he said that the bridge is a huge development to the Maldives.


"The president of China gave a huge priority to the project since we inaugurated the project. He instructed to maintain the highest quality and to finish the project on time" said Xiaotao

In addition he said that China and Maldives are close friends and that both countries will work for mutual benefit. He said that both countries will work together in future as well.