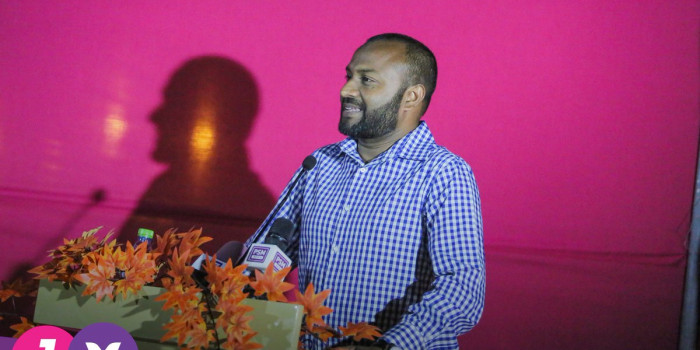 Not following orders by foreign organization shows how strong Maldives is : Dr.Shaheem
Not following orders by foreign organization shows how strong Maldives is : Dr.Shaheem
Estimated time to read the article : 0 min, 46 secs
Running mate of President Yameen, Dr.Shaheem have said that, disobeying orders from foreign organization shows how strong Maldives is and that it is not a weakness.

Speaking at a rally held at Meedhoo, Dr.Shaheem said that even Commonwealth tried to sanction Maldives but, President Yameen took action against them before that.
In addition he said that investments to the Maldives now are unprecedented and many foreign airlines are coming to Maldives. He said that president Yameen has ensured a level of sovereignty and independence, Maldives never had before.