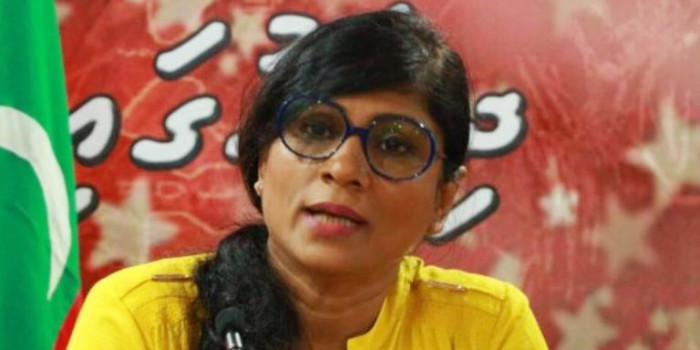 Those who know that they are going to lose will create unrest on voting day : Mariya
Those who know that they are going to lose will create unrest on voting day : Mariya
Estimated time to read the article : 1 min, 13 secs
MP Mariya Didi have said that those who know that they are going to lose will create unrest on voting day.

"If you have information regarding any violent activities, please reveal it. The people will find it hard to believe if you reveal it in the last minute and taken action" said Mariya.

Speaking to the press Mariya said that if police and MNDF takes the necessary actions, then no party can create violence. She requested the security services to act impartially. She said that the coalition is sure of the results of the election and an overwhelming majority of the people are with the coalition. She said that hence coalition supporters will not create unrest.

In today's press Mariya's biggest concern was the police not revealing any information about the so called intelligence they received regarding plans of violent activities.