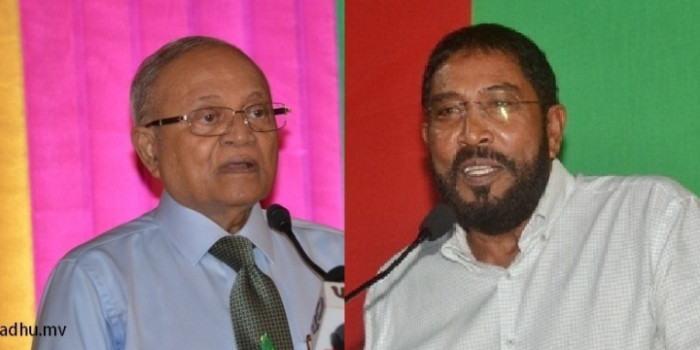 Political prisoners including former Pres Maumoon and JP leader Qasim Ibrahim freed on bail
Political prisoners including former Pres Maumoon and JP leader Qasim Ibrahim freed on bail
Estimated time to read the article : 1 min, 2 secs
The High Court of the Maldives have freed former President Maumoon, JP leader Qasim Ibrahim and MP Faarish Maumoon on bail today.

Former President Maumoon was sentenced to prison and was serving a jail sentence in Maafushi Prison.

The High Court ordered to free him on bail since the case has been appealed at the high court.

The court also freed MP Faarish Maumoon who was also serving jail time.

Furthermore, the High Court ordered to free JP leader Qasim Ibrahim as well. He was sentenced to 3 years in jail by the Criminal Court while he was admitted to the Government Hospital, IGMH, for treatment, and has been living abroad since then for further treatment.