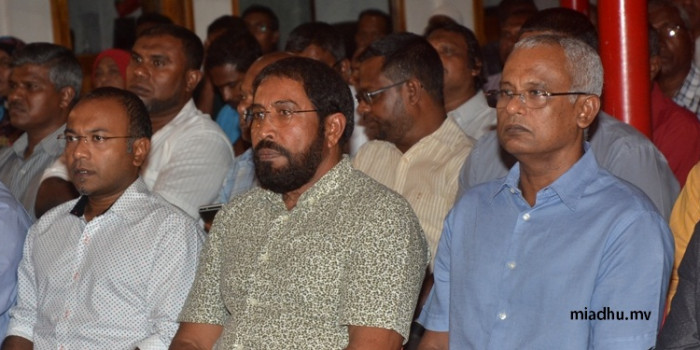 There is no reason to delay President-elect's inauguration till 17th November : Qasim
There is no reason to delay President-elect's inauguration till 17th November : Qasim
Estimated time to read the article : 1 min, 46 secs
JP leader Qasim Ibrahim have said that, he does not see a reason to delay the inauguration ceremony of President-elect Ibrahim Mohammed Solih till 17th November. He said that he believes the president-elect should be sworn in on 11th November.

In a phone call interview to VTV from Germany, Qasim said that he does not believe that the inauguration ceremony should be delayed. Qasim said that President Yameen's inauguration was delayed to 17th November because the election was delayed due to a court verdict that year.

Qasim said that he believes the 11th November should be the day marked as republic day since it has been the case historically as well.

"I believe that Ibrahim Mohammed Solih should be sworn in on 11th November. There is no reason to delay it to 17th November. We celebrate 11th November as republic day even now. In 2013 it was delayed till 17th November because of the court verdict" said Qasim.

Qasim said that he believes that President Yameen would have completed his 5 year term by 11th November and hence he really wonder if 11th November shouldn't be the date where a new government is sworn in. He said that this will be clear after talking to legal experts.