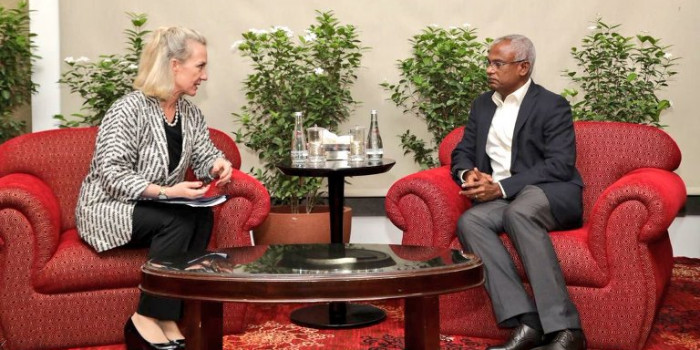 US warns the government of Maldives not to undermine the democratic process
US warns the government of Maldives not to undermine the democratic process
Estimated time to read the article : 0 min, 54 secs
US has warned the government of Maldives not to attempt to undermine the democratic process.

According to The Indian Express, Alice G Wells the chief US diplomat assigned to south and central Asia met with the government officials and warned the government of Maldives that they will take appropriate measures if the democratic process is undermined.

Alice Wells visited Maldives last Tuesday and met senior politicians and government officials. In addition, she also met President-elect Solih.

Meanwhile, it should be noted that President Yameen who lost the 23rd September elections has filed a case at the Supreme Court requesting to nullify the elections.