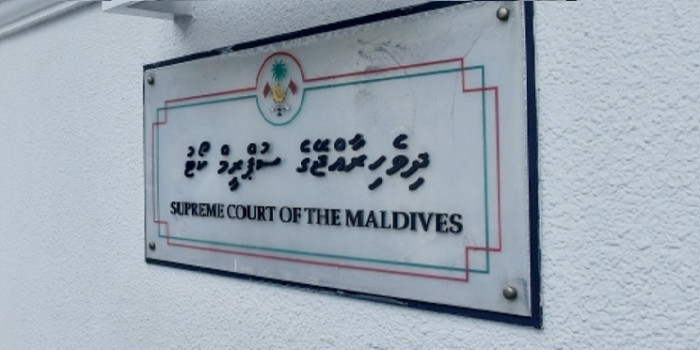 Supreme Court schedules a hearing of the case filed by PPM to nullify the election
Supreme Court schedules a hearing of the case filed by PPM to nullify the election
Estimated time to read the article : 1 min, 10 secs
Supreme Court has scheduled a hearing of the case filed by PPM to nullify the election for Sunday.

The hearing will begin at 1300 hours on 13th October. A preliminary hearing of the case was held today, and the Elections Commission was ordered to provide a response in writing.

President Yameen got 41.6% in the presidential elections and President-elect Solih secured 58.4%. President Yameen conceded as soon as the preliminary elections were out and congratulated the president-elect. However after few days he said that the election was rigged.

While President Yameen filed a case at the court to annul the elections, M7 the company which printed the ballot papers have said that staffs of the company were approached by senior figures of PPM asking to testify in the case and they were also offered large sums of money.