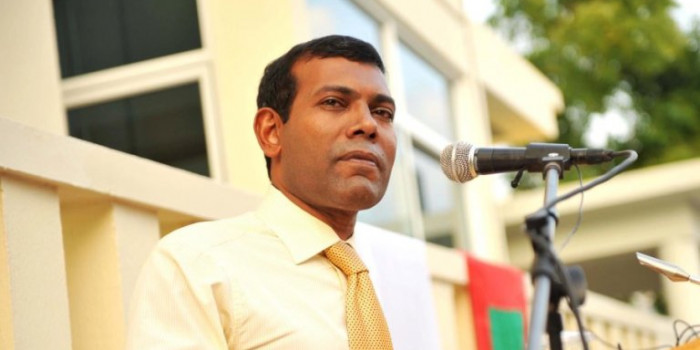 Police should ensure that a false intelligence report from police is not included among evidence submitted to the Supreme Court to nullify the elections: President Nasheed
Police should ensure that a false intelligence report from police is not included among evidence submitted to the Supreme Court to nullify the elections: President Nasheed
Estimated time to read the article : 0 min, 40 secs
Former President Mohammed Nasheed have said that Maldives Police Service should ensure that a false intelligence report from police is not included among evidence submitted to the Supreme Court to nullify the elections.

He said that President Yameen conceded and hence President-elect should assume office on 11th November.

A case was filed on Wednesday by President Yameen to the Supreme Court asking to nullify the elections. The court has scheduled a hearing for the case on Sunday.