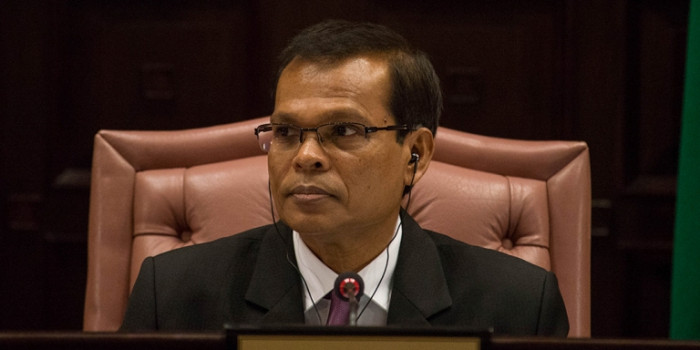 Censure motion against parliament speaker Maseeh to be submitted tomorrow
Censure motion against parliament speaker Maseeh to be submitted tomorrow
Estimated time to read the article : 0 min, 58 secs
According to confirmed reports, the joint opposition parties are trying to file a censure motion against speaker of the parliament Abdullah Maseeh.

A parliament group member of the opposition parliament group said that they are planning to file it tomorrow. "Even though the case of the 8 members are in the Supreme Court, we believe that we can get 45 signatures. " said the member.

Some sources say that ruling party PPM members have also agreed to sign the censure motion. Due to the procedural changes brought last year, 45 signatures are required to file a censure motion. This is the third time the opposition will be attempting to take a vote of no confidence against Maseeh.