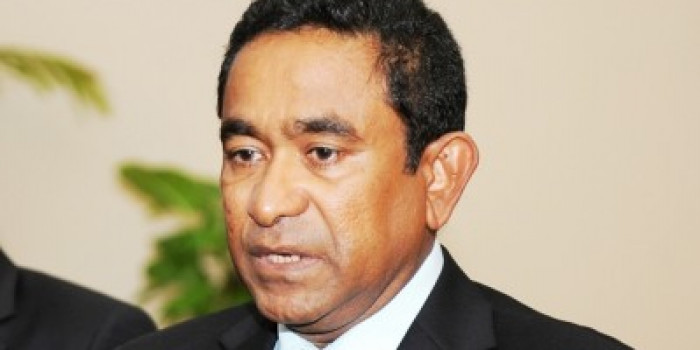 President Yameen assures Palestine of the Maldivian Government's full support
President Yameen assures Palestine of the Maldivian Government's full support
Estimated time to read the article : 1 min, 17 secs
President Abdulla Yameen Abdul Gayoom has assured Palestine of the Maldivian Government's full support, particularly during this period of national crisis.

During a telephone conversation with Palestinian President Dr. Mahmoud Abbas, on Sunday, President Yameen stated that no nation can truly understand the constant fear and heartbreak that the Palestinian people are subjected to each day.

The President further condemned the gross violation of human rights being committed by the Israeli Government, and stated that he will continue to pray for Palestine.

President Yameen also assured President Abbas that the Maldivian Government would undertake all efforts to encourage international condemnation of Israeli violence.

The Palestinian President expressed his appreciation for the continued support being lent to Palestine by the Maldivian Government, particularly at an international level.

He also thanked President Yameen and the Maldivian people for holding Palestine in their prayers during this difficult time.