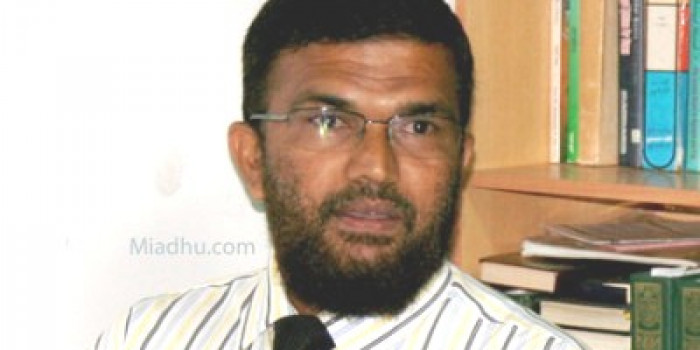 If rulers of all muslim lands unite then the problem will be solved- Sheikh Mohamed Didi
If rulers of all muslim lands unite then the problem will be solved- Sheikh Mohamed Didi
Estimated time to read the article : 1 min, 52 secs
State Minister of the Ministry of Islamic Affairs, Sheikh Mohamed Didi has said that the Palestine issue will be solved if the rulers of all of the Muslim lands unite.

Sheikh Mohamed Didi said that condemning the Israeli attacks on the innocent civilians alone is not enough but it should be taken to higher level to make the Jewish occupation stop their atrocities against the Muslims of Palestine.

He said that Turkey has shown an ideal stand against Israel. He said it is upon all other Muslim countries to follow this example and put pressure on Israel.

Sheikh Mohamed Didi said that the Jewish occupation wants to occupy the whole Arabian Peninsula. He said that they are attacking Palestine today to reach their goal.

Meanwhile, Israel has said on Friday it was reducing its diplomatic presence in Turkey after protesters angered by its ground offensive into Gaza pelted its consulate in Istanbul with stones and draped Palestinian flags on the ambassador's residence in Ankara.

Prime Minister Tayyip Erdogan accused the Jewish state on Wednesday of terrorising the region and likened an Israeli MP and member of the governing coalition to Hitler. On Friday, he said there would be no improvement in relations between the two countries while he or his administration remained in charge.