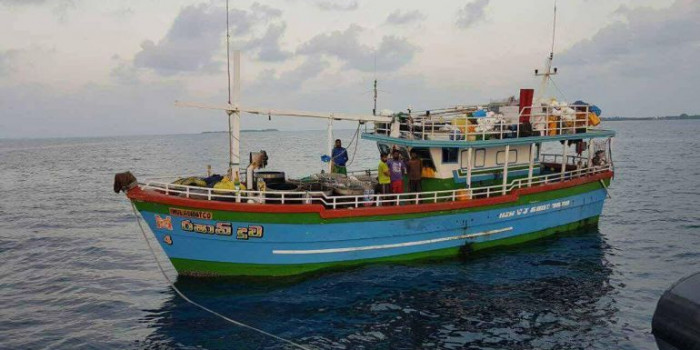 Fishermen urges to stop illegal fishing in Maldives
Fishermen urges to stop illegal fishing in Maldives
Estimated time to read the article : 1 min, 19 secs
President Solih has pledged to stop issuing licenses to foreign fishing vessels within the first 100 days in office.
Even now fishermen are saying that this is a very good news for them and that results will show only when the foreign vessels which are fishing in Maldivian territory are removed.
Fishermen say that when one boat is issued a license several other boats engage in fishing as well. "Like the boat which comes to fetch the fish, the boat which comes to supply that boat. All these boats are engaged in illegal fishing and no one is monitoring this" said a fisherman.
President Solih said that the government will bring development to Maldives in all areas and promised to govern justly. He said that they have to focus on all areas.
Fishermen around the country are calling to revoke the licenses issued to foreign vessels.