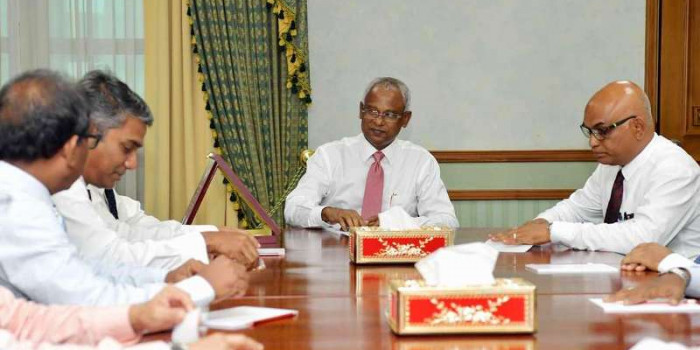 President meets the Executive Board Members of MNACI
President meets the Executive Board Members of MNACI
Estimated time to read the article : 0 min, 57 secs
President Ibrahim Mohamed Solih has met with the 16th Executive Board Members of Maldives National Association of Construction Industry (MNACI). The meeting was held at the President's Office this afternoon.
During the meeting, board members of the MNACI congratulated President Ibrahim Mohamed Solih on his assumption of office. They also briefed President Solih on the current challenges being faced in the construction industry of Maldives, and in carrying out MNACI activities. They further emphasized the importance of the government, investors and associations working together.
At the meeting, President Solih assured of this administration's support and assistance in resolving the issues noted during the meeting.