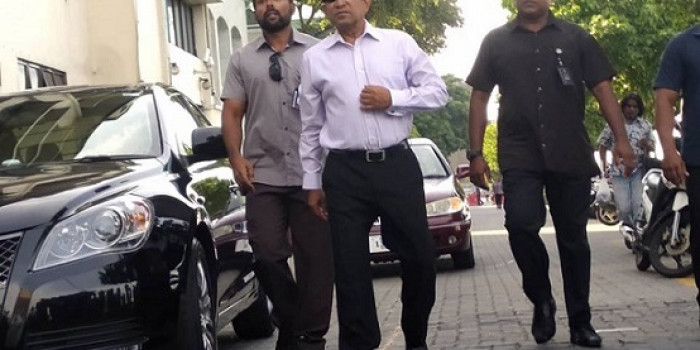 Frozen over 100 million Rufiyaa in President Yameen's accounts
Frozen over 100 million Rufiyaa in President Yameen's accounts
Estimated time to read the article : 1 min, 34 secs
Maldives Police Service has stated that they have frozen over 100 million Rufiyaa in bank accounts belonging to former President Yameen.
A statement issued by the police after summoning President Yameen for questioning, states that state institutions filed cases at the police due to suspicious financial transactions conducted by President Yameen while he was in office.
It states that large sums of money were deposited to President Yameen's accounts and he used the money on different occasions. According to the police, they have no frozen the accounts which contains over 100 million Rufiyaa in both dollars and Rufiyaa.
However, speaking to the press today President Yameen said that he will have around 20 million Rufiyaa.
"More than 400 million Rufiyaa can be deposited to a campaign account. How can an election be conducted with 20 million Rufiyaa. I think that account will have around 20 million Rufiyaa" said President Yameen.