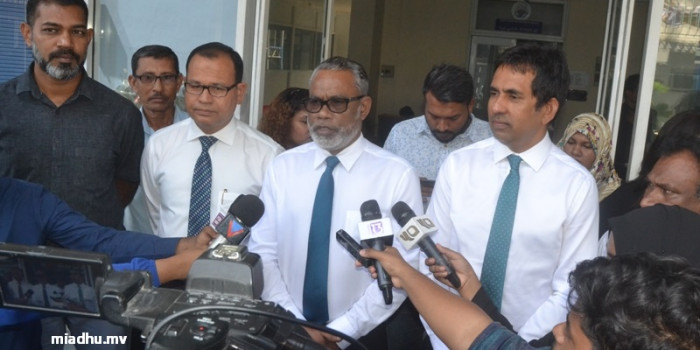 President Yameen's PNC submits 4000 forms to the Elections Commission
President Yameen's PNC submits 4000 forms to the Elections Commission
Estimated time to read the article : 1 min, 14 secs
People's National Congress party has submitted 4000 membership forms to the Elections Commission of the Maldives for registration. PNC is a new party which is being formed by former President Yameen.
Elections Commission issued permission to PNC to begin registration process on 27th December. MP Abduh Raheem submitted for registration on behalf of the party. In December Abduh Raheem stated that they got 3000 members within 24 hours after EC gave them the permission to begin the registration process. However many accused him of lying.
Today, Abduh Raheem and some senior officials of the previous administration went to the EC to submit the forms.
Former President Yameen stated that he decided to form a new party because there is an ongoing court case of PPM in the Supreme Court. Many in the leadership of PPM have joined PNC now.