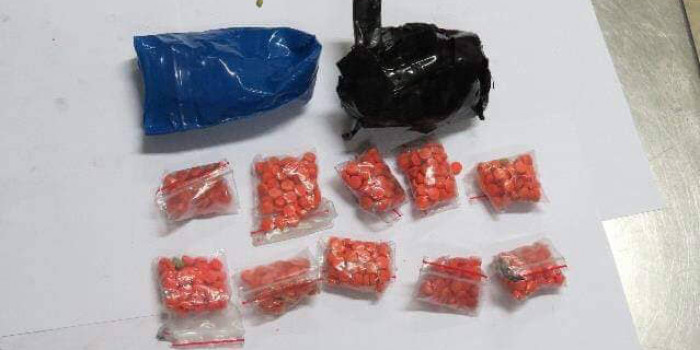 Drugs worth MVR 1.6 million seized from a Bangladeshi man who came to Maldives from Bangladesh
Drugs worth MVR 1.6 million seized from a Bangladeshi man who came to Maldives from Bangladesh
Estimated time to read the article : 0 min, 46 secs
Maldives Customs Service has seized drugs worth MVR 1.6 million from a Bangladeshi man who came to Maldives from Bangladesh.
According to Maldives Customs Service, the 31-year-old man arrived on 7th January and his luggage was searched after he was found acting suspiciously. Custom officers found 2084 orange colored pills in his luggage sealed in packets. The drugs were tested positive for amphetamine and it is worth 1.6 million Rufiyaa.
The man has now been handed over to Maldives Police Service and the case is being investigated.