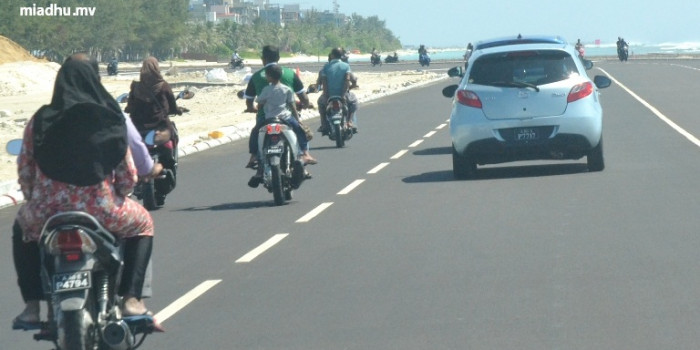 Helmets made mandatory on CMF Bridge
Helmets made mandatory on CMF Bridge
Estimated time to read the article : 1 min, 5 secs
Transport Authority of the Maldives has made helmets mandatory for cyclists on China-Maldives Friendship Bridge.
Speaking at a press conference held at the ministry, Transport Minister Aishath Nahula said that starting from 10th March cyclists should use helmets. She said that this change was brought for public safety.
Many people have been seriously injured since the opening of the bridge. The minister said that mandatory helmets would minimize fatal injuries. In addition she said that those who ride motorcycles without helmets will be fined starting from 10th March 2019. She said that to encourage people to wear helmets, the government plans to distribute helmets for free.
This will be the first time where helmets are made mandatory in capital Male'.