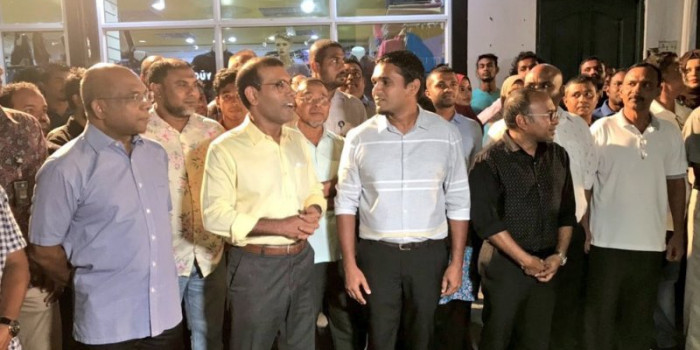 Gan Airport's ownership to be given to the Addu City Council: Nasheed
Gan Airport's ownership to be given to the Addu City Council: Nasheed
Estimated time to read the article : 1 min, 19 secs
Former President Nasheed have stated that Gan International Airport's ownership should be given to the Addu City Council.
In a ceremony held last night to launch Ilyas Labeeb's campaign, Nasheed said that the ownership of the airport should be changed to Addu City Council and today the government of Maldives owns 70% shares of the airport.
In addition he said that it is important for private investors to take lead in developing Addu. He said that in 2008, 30% shares of the airport were given to a private business group and that he is aware that they would like to invest more. Nasheed said for Addu airport to be further developed the government should transfer the shares owned by the government to Addu City Council.
Nasheed stressed on the importance of empowering Addu City Council and said that the 19th People's Majlis will facilitate that.