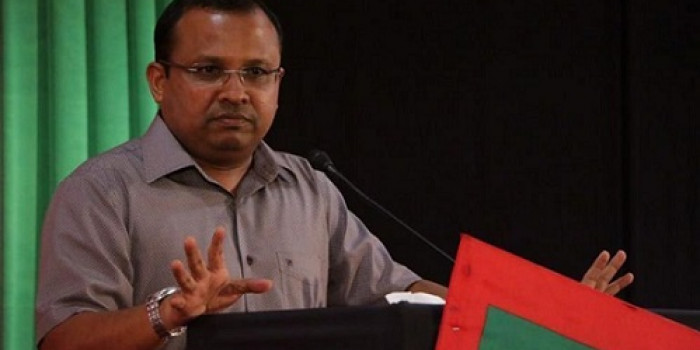 Abdullah Riyaz to contest for Thimarafushi constituency
Abdullah Riyaz to contest for Thimarafushi constituency
Estimated time to read the article : 1 min, 1 secs
MP Abdullah Riyaz has announced that he will be running for Thimarafushi constituency in the upcoming parliamentary elections.
Riyaz is the current MP for Kinbidhoo constituency. However Riyaz's home island is Thimarafushi. Speaking to online news Mihaaru, Riyaz said that he always wanted to serve Thimarafushi constituency but he did not contest in the last elections because he had to run against Shareef who is like a brother to him.
He said that his family has served the constituency in the past and he wants to continue that.
The current MP for Thimarafushi constituency is MP Musthafaa who is a member of MDP. Riyaz is the PG leader of JP.