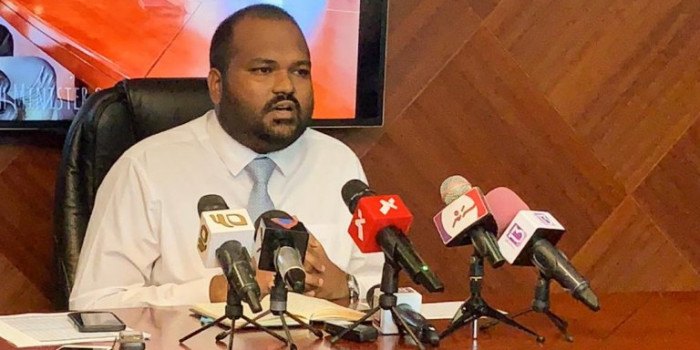 Will try to develop tourism in Addu City : Ali Waheed
Will try to develop tourism in Addu City : Ali Waheed
Estimated time to read the article : 1 min, 9 secs
Tourism Minister Ali Waheed has stated that he will try to develop tourism in Addu City.
The minister made this statement, while speaking at a meeting held with Addu City Council yesterday. During the meeting Addu's mayor Abdullah Sodiq shared the challenges they face. The mayor also shared what the council has done so far to promote Addu as a tourist destination.
The minister assured that he will do everything he can to promote Addu and said that a representative of Addu City Council can take part in his trip to India to promote Addu to the Indian market.
He also said that more services need to be provided at Gan International Airport and that he will work within the government to further develop the airport.