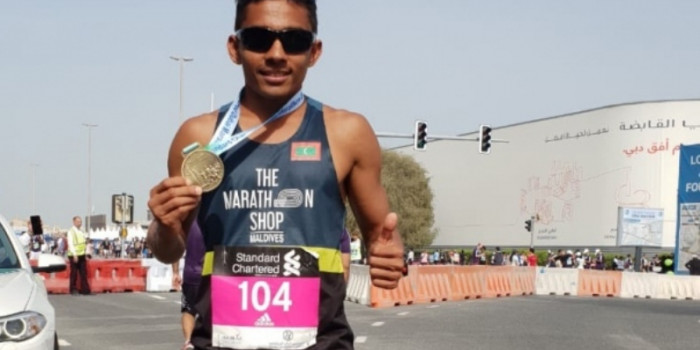 Shifaz breaks the national marathon record for the fourth time
Shifaz breaks the national marathon record for the fourth time
Estimated time to read the article : 0 min, 59 secs
Shifaz Mohammed has broken the national marathon record for the fourth time today after completing the marathon at Dubai Marathon in 2 hours 32 minutes and 56 seconds. He also won the first place from the under 30 men's category.
Shifaz made a record last year in Australia Gold Coast marathon as well. He completed the Dubai Marathon 2 minutes and 24 seconds faster than the Gold Coast marathon. Shifaz won the 21st place from the whole marathon.
Shifaz trained in Kenya for 2 months prior to the marathon. According to Shifaz he plans to win a medal for Maldives in the Indian Ocean Islands games and to renew his national record from that event.