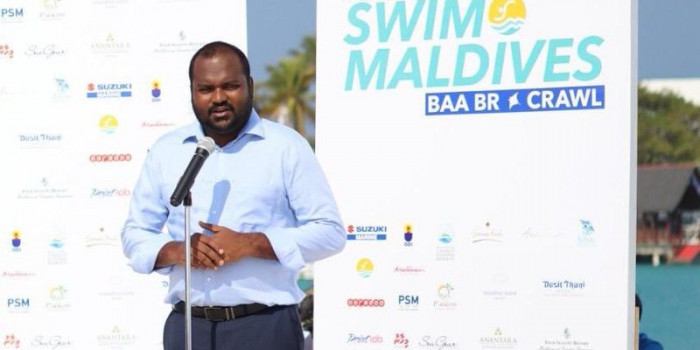 An international swimming competition to be held in the Maldives next year
An international swimming competition to be held in the Maldives next year
Estimated time to read the article : 1 min, 8 secs
Tourism Minister Ali Waheed has stated that an international swimming competition will be held in the Maldives next year.
He said that famous international swimmers will take part in the competition. The minister made this statement while speaking at the closing ceremony of Baa Crawl event organized by Swim Maldives.
The minister said that there are many things that can be done to attract more tourists to the Maldives. "Our target is to bring 1.5 million tourists this year. The president's pledge is to increase the figure to 2.5 million per year." Said the minister.
Ali Waheed noted that swimming is part of the Maldivian culture. He said that swimming and other water sports can be used to further promote the tourism industry of the Maldives.