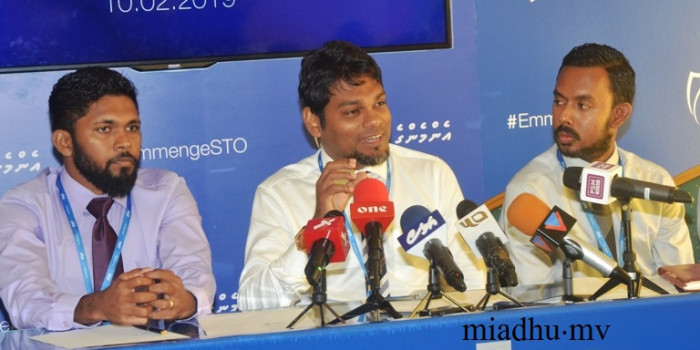 STO to sell staple food at the same rate all over the country from 1st April onwards
STO to sell staple food at the same rate all over the country from 1st April onwards
Estimated time to read the article : 1 min, 53 secs
State Trading Organization STO has decided to sell staple food at the same rate all over the country starting from 1st April.
A kilogram of rice will be sold for Rf 4.80, sugar for Rf 4.82 and flour for Rf 3.80 according to STO.
In a press conference held by STO today, an official of the company stated that at the moment in some atolls staple foods can be sold for 1.21 Rufiyaa more expensive than Male'. The official said that starting from 1st April it should be sold at the same rate as Male' and that STO will facilitate it.
Speaking at the press the managing Director of STO, Hussein Amr said that the price changes in the atolls occur due to transportation costs. He said that from now on STO will cover that cost and hence the price will be same as Male'. He said that the government or STO will not have to incur any additional expenses for this and they will generate this money.
Staple food will be sold in the atolls by agents who make agreement with STO to sell at the same rate as Male'. Those interested in becoming agents can get the bid document from all STO pharmacies within the atolls starting from 3:00 pm tomorrow.