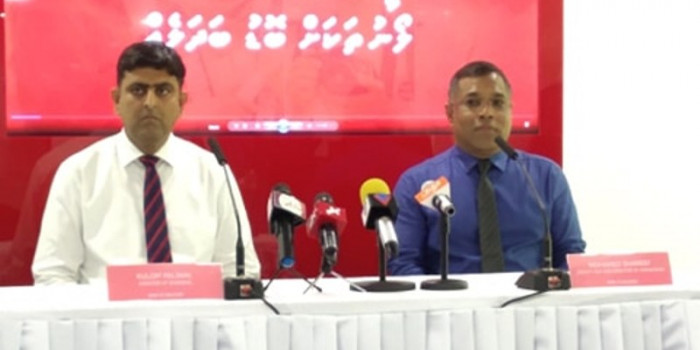 BML revises the terms and conditions of personal loans
BML revises the terms and conditions of personal loans
Estimated time to read the article : 1 min, 37 secs
Bank of Maldives has revised the terms and conditions of personal loans issued by the bank.
In a press conference held by the bank today, the Deputy CEO of the bank Mr.Mohammed Shareef said that they have brought good changes to the loans which will reduce the burden on the borrower.
According to Mr.Kuldheep Pavilla the director of businesses of BML, they revised the terms of three types of loans.
The previous Lui Loan of 15,000 Rufiyaa limit has been changed to Lui Micro and the limit has been extended up to 25,000 Rufiyaa. The loan should be repaid within 5 years. The bank also changed the limit of Lui express loan up to 300,000 Rufiyaa. Previously it had a limit of 50,000 Rufiyaa. The bank introduced a new loan called Life Style Loan which is a 100,000 Rufiyaa loan. The loan will be issued to people who would like to start a small business. The loan should be repaid within 5 years.
Bank of Maldives will issue these loans to people with a monthly income and people who deposit their salary to a BML account.